Emily LaDouceur lives off of the Prospect St corridor in Berea with her two sons (pictured left) who attend Berea Independent Schools. Originally from a town smaller than Berea in the mountains of western North Carolina, she first visited Berea in the mid-90s on a college visit and immediately fell in love with the community.
She graduated from Berea College in 2004 with a degree in Art and went on to obtain a masters degree from Eastern Kentucky University in Student Personnel in Higher Education. Emily worked in higher education for over a decade before leaving the field to pursue work that aligned with her passion for community development and justice.
She began writing for The Good Men Project and quickly climbed the ladder to her current position as Executive Editor. In addition to editing responsibilities, in this role she manages a variety of their marketing efforts and serves on the business team, creating new revenue streams for the online media company. She loves working from home because the flexible schedule allows her to be active in her children's lives and in the community (pictured right, at the Glades Clean Up Event); the late nights working after her kids go to bed are worth it.
In effort to provide access to healing and healthy exercise, Emily offers yoga classes for local churches, summer camps, co-op schools, the library, and senior centers. She values the community at First Christian Church - Berea who have made her and her children welcomed and where she offers weekly community yoga classes.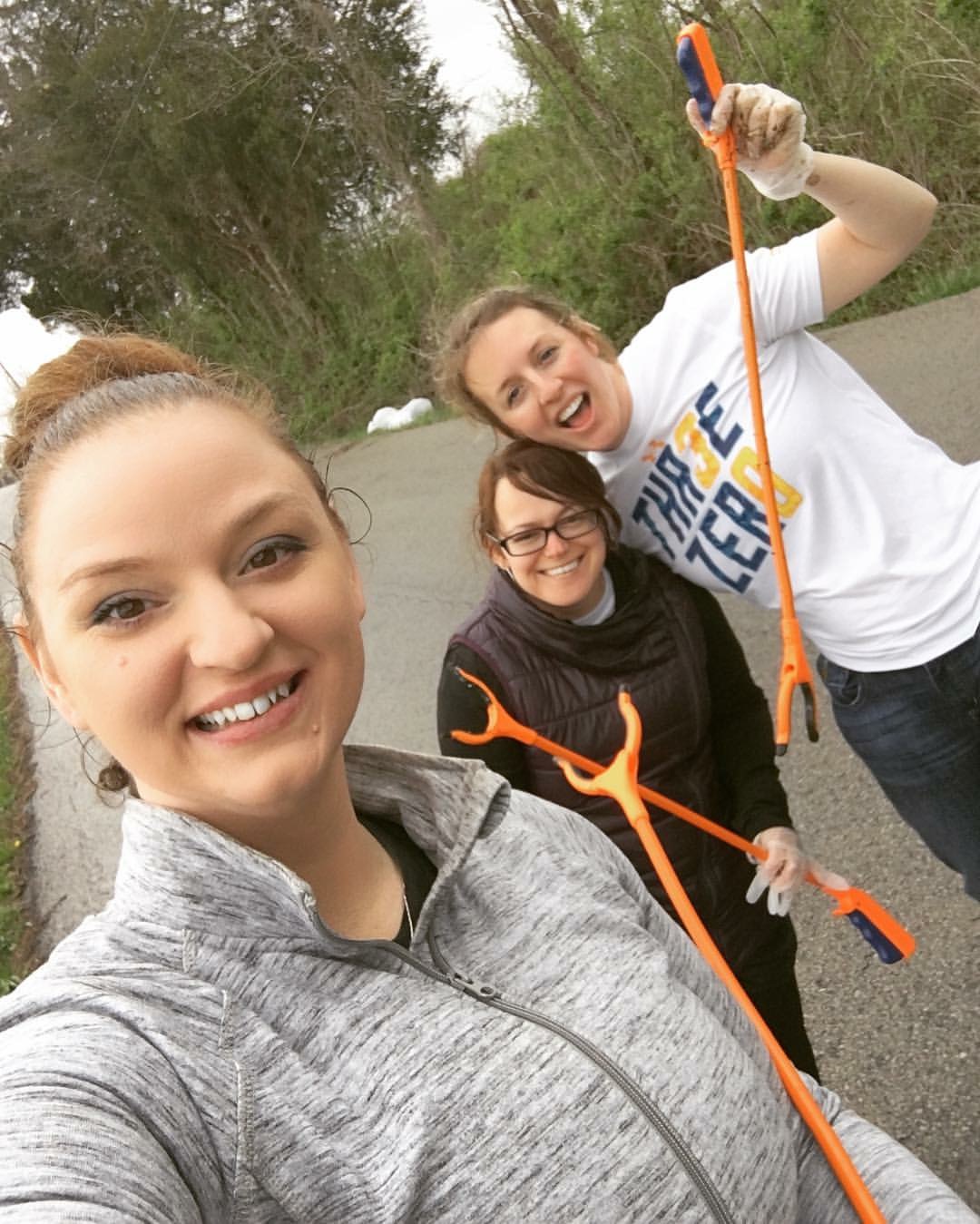 She also works with the EKU Center for Student Parents where she teaches yoga and self esteem building. This is one of the many ways Emily works to empower others and inspire people to take charge of their own lives and in turn, have more to give back to those they love and their community.
She has served on the executive team of BCES Compass (PTO) as the elected secretary (pictured right, picking up trash with fellow Compass members to raise money for the school). She successfully proposed and executed what she called the "Maslow's Campaign".
The campaign addressed food insecurity and poverty in the school by providing assistance to the Madison County Backpack Program and working closely with the Family Resource Youth Service Center (FRYSC) to identify needs and then provide shoes, clothing, and supplies to children who needed it most.
Around Christmas of that year, the money set aside for the Maslow's Campaign enabled the FRYSC to give children new pajamas and other essential clothing items. Child advocacy remains an important part of Emily's passion work and she volunteers regularly at her children's school. She stands with teachers who are impacted by the poor budget decisions of our state's governor. (pictured right, joining BCES school teachers at the state capitol)
Emily hopes to bring positive energy and perspective to the city council of Berea.
In addition to her work and community efforts, Emily has participated in leadership trainings and serves in a number of volunteer capacities. Recent highlights include:
Commonwealth Institute for Parent Leadership (CIPL) - Fellow, 2016: A program designed to empower parents in becoming leaders in their respective school districts. Parent leaders are selected from across the state.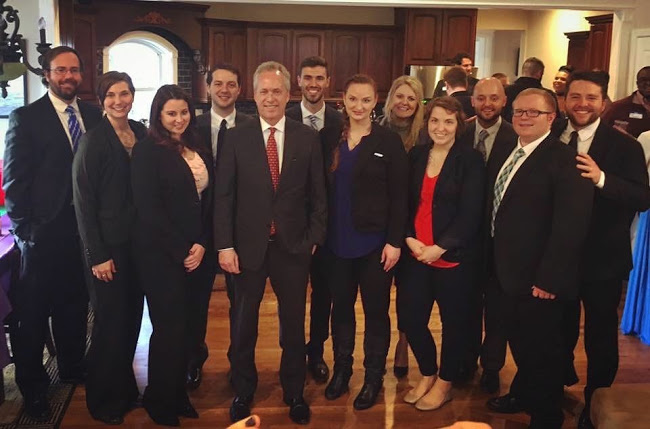 New Leaders Council Kentucky (NLC) - Fellow, 2017: This is a nonpartisan, 6-month training program designed to prepare community leaders to run for office or start businesses.
New Leaders Council Kentucky (NLC) - Executive Board Member, 2018
Court Appointed Special Advocate (CASA of Madison County), sworn in June 2018 - aiding children who have been neglected and/or abused and are in the child welfare system.
Subject Matter Expert, Kentucky State Justice and Public Safety Cabinet - Grant reviewer for the Violence Against Women Act grant applications.
Young Alumni Advisory Council, Berea College - Member-At-Large, 2014-2018
Berea Leadership Experience - Instructor, 2017 and 2018 - A summer camp for kids in Berea to teach them to be leaders, with a focus on peace and social justice.
GFWC Berea Women's Club, Inc. - Member